HealthPlanView: News and Resources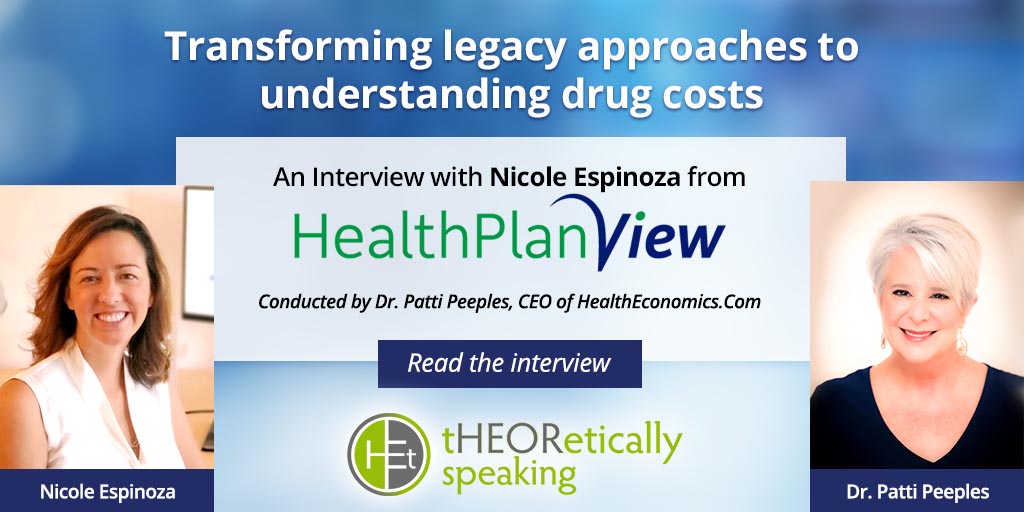 Transforming legacy approaches to understanding drug costs
Dr. Patti Peeples, CEO of HealthEconomics.Com, sat down with Nicole Espinoza, Vice President of Knowledge Management at Pharmspective, a Healthcare Knowledge Management Company and the organization behind a new platform, HealthPlanView™, designed to address transparency around the true patient cost associated with pharmaceuticals.
Pharmspective Launches HealthPlanView™ Cost and Coverage Analyzer
Next-Generation Platform Replaces Legacy Approaches Defining Formulary Access and Patient Cost Burden
ST. LOUIS, MO
September 9, 2019
Pharmspective LLC announced today the introduction of HealthPlanView™, the first visual analytics platform built to assess the true drug cost burden to patients and payers.
HealthPlanView™ has been designed to address knowledge gaps in the current legacy tools utilized for understanding formulary access, reimbursement coverage, and patient out-of-pocket cost. By integrating medical policies, insurance benefit designs, and insured lives data with existing formulary coverage information, the platform offers a first-of-a-kind perspective into the cost of initiating and continuing treatment. This perspective, absent from current legacy formulary sources, sets HealthPlanView™ apart.
HealthPlanView™ Overview
Do your legacy formulary tools tell the real story of what patients pay for access to your products?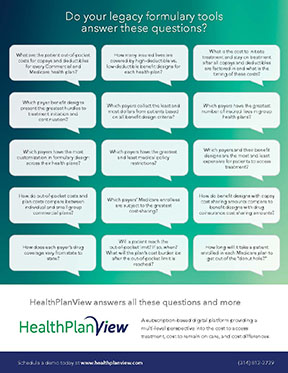 HealthPlanView™ Helps Decision Makers
Do your legacy formulary tools answer these questions?